Quality Service and Local Expertise

A
Fresh

Approach

BigBlackHen.com was born from the belief that there had to be a better way to sell property in this country: more straightforward, more user friendly, much more innovative and most certainly, less expensive – yet with a quality of service and local expertise that home-owners expect and deserve.

Expert

Marketing

I use my 16 years' advertising and marketing experience, working with some of the world's biggest brands, to make sure that your home stands out from the crowd and get's maximum exposure to potential buyers. So that means carefully written descriptions of the property and location with the buyer in mind, beautiful professional photography taken on a sunny day, and exposure via all the places buyers are looking whether social media, our distinctive boards or the big portals like Rightmove.

Free

Home Staging Advice

Houses that are presented at their best from the very first viewing or Open Day tend to sell more quickly and for a better price. That's why we are such fans of Home Staging, prior to marketing our client's homes. We have a unique House Doctor service that gives every new client the option of a free consultation from a local interior designer and expert in making your home look at its very best to potential buyers. We'll make sure that your home is ahead of the competition from day one.

Free

Guided Video Tours

During lockdown we introduced our free virtual guided video tours, where we walk potential buyers around your home pointing out the important positives that they need to know about the property and its location. We upload these to our You Tube Channel and advertise them on websites such as Rightmove. They were so popular with buyers, allowing them to walk around the property from their mobile phone before booking an in-person viewing, that we decided to keep them as a permanent free service for all of our customers.

Client
Friendly

Contracts

Some agency contracts are full of small print and once signed, prevent you changing agents, even if you are not happy Ours is written in plain English, with no tie-in or notice periods and definitely NO SMALL PRINT. We are old fashioned enough to think that your loyalty should be earned, not signed for.

Simple, transparent, low fees
We believe that the commission system is too opaque and often far too expensive which is why we have always charged simple, transparent, low fixed-fees (see table below). And unlike some of the big TV advertised nationals we never charge you up-front, but once the sale has successfully completed.
By investing in great customer service, constantly innovating, and avoiding the unnecessary expense of High Street offices, we keep our overheads low, so that we can put more of your money where it counts – marketing and advertising your home to potential buyers.
| House Price | Fee (Sole Agency/Freehold*) |
| --- | --- |
| Up to £250,000 | £1,950 +VAT |
| £251,000 – £350,000 | £2,950 +VAT |
| £351,000 – £450,000 | £3,950 +VAT |
| £451,000 – £550,000 | £4,950 +VAT |
| £551,000 – £650,000 | £5,950 +VAT |
| £651,000 – £750,000 | £6,950 +VAT |
| £751,000 – £850,000 | £7,950 +VAT |
| £851,000 – £950,000 | £8,950 +VAT |
| £951,000 – £5 million | £9,950 +VAT |
* Please add £1,000 plus VAT to our fee for Leasehold properties.
Proven

Success

We work hard to ensure that our clients achieve a successful sale at a strong market price and have helped thousands of clients to achieve this over the years. We are proud that we have consistently scored a five-star customer rating on review sites such as Google and the majority of our business comes from recommendations from happy clients.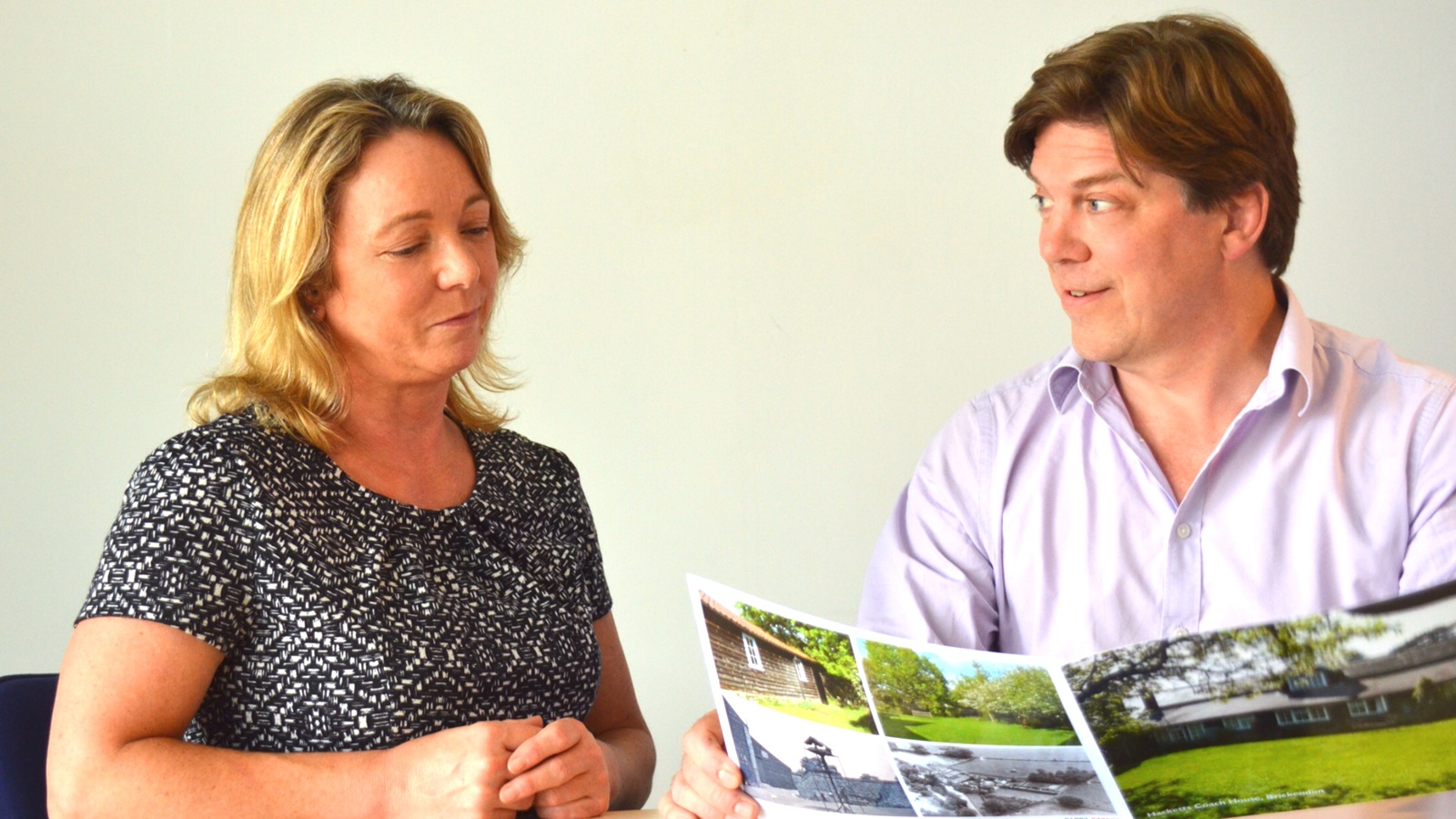 Our Ethos
Although we are at the cutting-edge with our marketing and service innovations, we believe in old fashioned values of honesty and integrity and never get involved in hard-sell. Watch our story.
Our Charity Work
We also believe in giving something back to the local community and are proud to have donated and raised many thousands of pounds for local charities over the years including the Isabel Hospice, Steph's Wishes, JOCA, Teens Unite and the Lister Area Kidney Patient's Association.
Nigel and Bobbie were amazing. From the very beginning, they kept an open and very professional service throughout. Being a first time buyer, it was all new to me but they reassured me throughout. The anti gazumping clause meant I felt safe throughout my purchase. I cannot thank Big Black Hen enough. I felt in extremely safe hands and would highly recommended them!
With local knowledge and expertise,
at BigBlackHen.com we aim to deliver
a fresh approach to selling homes.